I have had this quick keto mug bread recipe saved to the notes on my iPhone for years! Sometimes you have a recipe that you just use over and over and over again.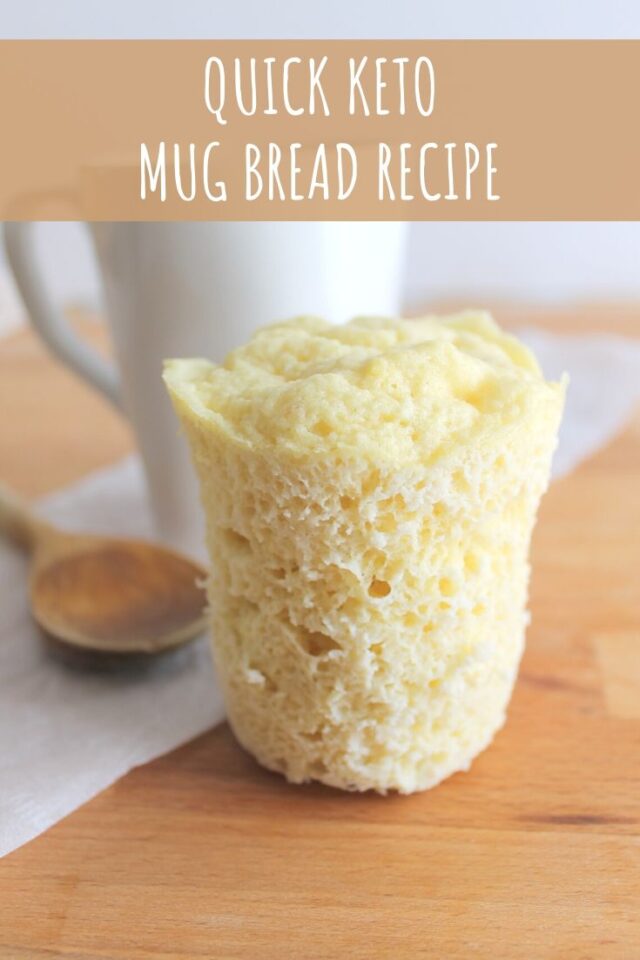 Whenever friends request the recipe I simply send them a copy but finally, after doing this forever, I'm taking the time to share it here. Now I can give y'all the link and instructions for my go-to keto friendly bread recipe!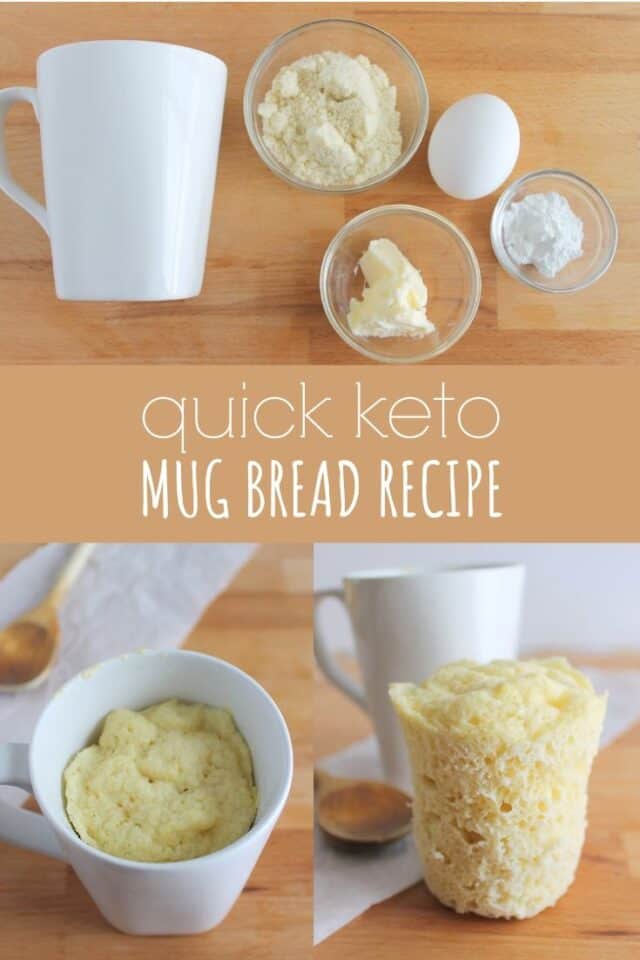 Once I adapted to a ketogenic lifestyle I soon discovered that low carb bread substitutes were either super expensive or tasted like cardboard. Not so with this recipe! I seriously use it at least once a week when I need a quick bread for keto meal planning.
I use this keto mug bread for:
English muffins in eggs benedict
Toast with peanut butter
Dipping in soup
Sandwich making
Keto cinnamon buns
Tuna melts
and tons more!
All you need is four ingredients:
1 Tbsp melted butter
4 Tbsp almond flour
1/2 tsp baking powder
1 egg
Mix all four ingredients into a microwave safe mug and microwave on high for 90 seconds. Be sure to mix all of the ingredients thoroughly or the bread will have a funny consistency and be too dry or too moist in spots.
I experiment with this mug bread recipe all the time! Because it's a single serving, the ingredients are not that expensive so why not mix it up? Try adding stevia, cinnamon, garlic powder, salt, rosemary, true lemon, cocoa etc. Not all at once of course lol.
You can also put the ingredients into an oven safe dish and bake for 15 minutes at 350 degrees if you want to avoid the microwave all together. Or pour the batter into silicone muffin liners for quick low carb cupcakes to take to your next party. The possibilities are truly endless!
More tips for keto cooking:
Find low carb substitutions for your current favorite recipes. Like cauliflower instead of perogies and radishes instead of potatoes.
Maintain a healthy balance of protein and fats. Sometimes its hard to get enough fat and/or protein in a ketogenic diet so be sure to include a balance of both in your dishes.
Plan ahead and use tools like this Meal Planning Printable to reach maximum success.
Find recipes that you love, like this Bacon Cheeseburger Casserole, Taco Bake and Hamburger Soup, and use them in your weekly rotation.
Be sure to stock the kitchen with helpful tools (aff links) like this food scale, these measuring cups and a Kitchen Aid mixer.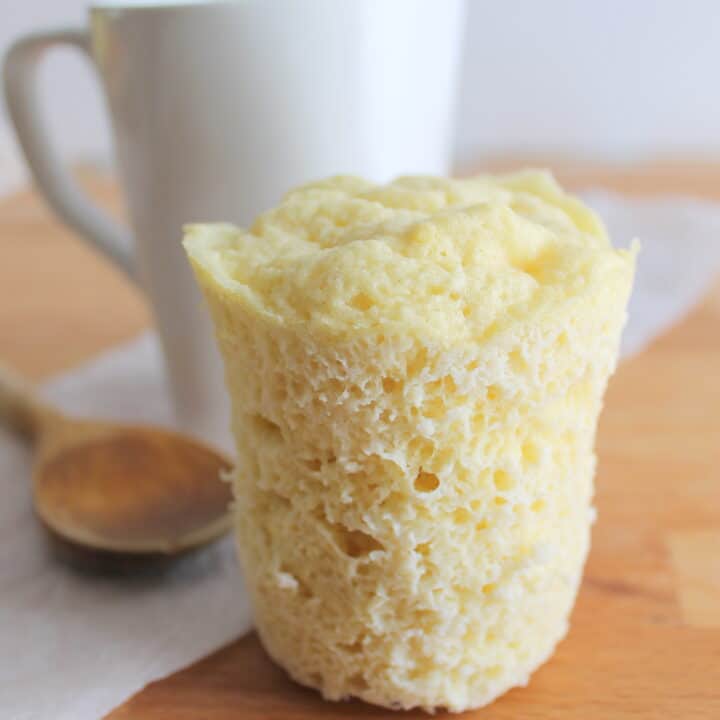 Quick Keto Mug Bread Recipe
Yield: 1 serving

Prep Time: 1 minute

Cook Time: 1 minute 30 seconds

Total Time: 2 minutes 30 seconds

This quick keto mug bread recipe is a staple in my keto kitchen! It's a great substitute for grilled cheese, garlic toast and english muffins.
Ingredients
1 Tbsp melted butter
4 Tbsp almond flour
1/2 tsp baking powder
1 egg
Instructions
Melt butter in a standard sized mug.

Add flour, baking powder and egg to mug.

Mix well.

Cook for 90 seconds in a microwave.
This 90 second mug bread recipe was originally seen on Homemade Heather.